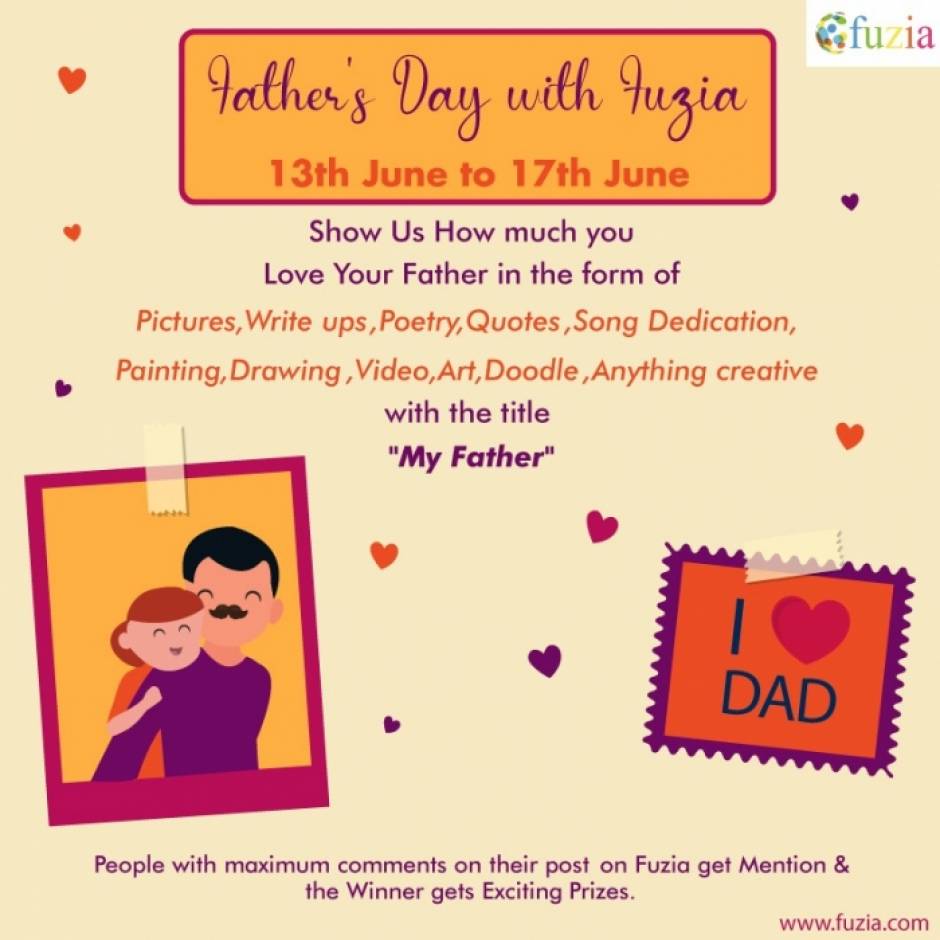 Show us How much you Love Your Father
in the form of
Pictures | Write ups | Poetry | Quotes | Song Dedication |
Painting | Drawing | Video | Art | Doodle | anything creative
with the title "My Father"

People with maximum comments on their post on Fuzia get special mention and the winner gets exciting Prizes


Note: The content published here is all original created by me.
"Start your own creative journey. Make a profile. Create posts, collages and share videos. Connect with Fuziaites, hangout at Lounge and do lots more."
Get Started