Participate on the biggest and only women Talent show where you can express yourself freely and get appreciated for what you truly are.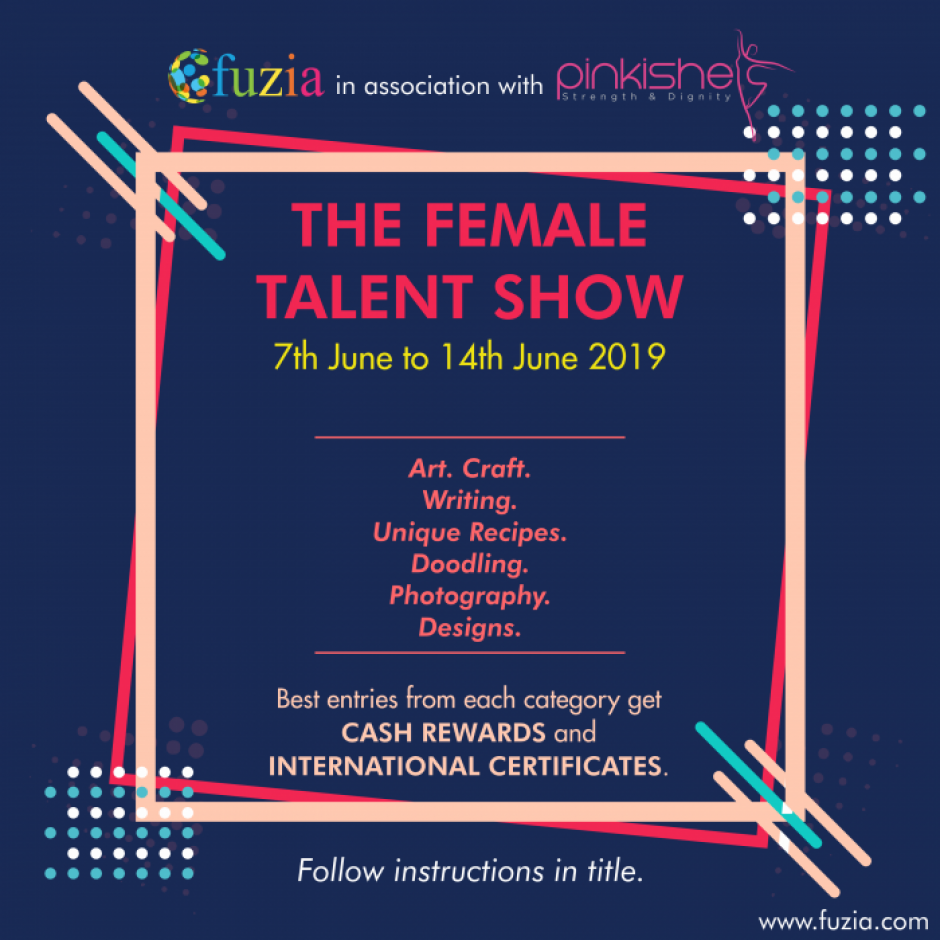 1. Upload your work as a post and choose the category as 'campaigns/contests' and subcategory as 'The Female Talent Show' and post your creative side.
2. The best entries of each category wins cash prizes/Fuzia goodies and international certificates.
3. A part of your winning amount goes towards Pinkishe Padbank (An organisation that promotes menstrual hygiene awareness and provides free of cost pads to the rural population in India) and you get a contribution certificate for the same.
For any queries:
contests@fuzia.com
or DM @fuziaworld (Instagram/Facebook)
Participate for a good cause & participate to express yourself. ♥️