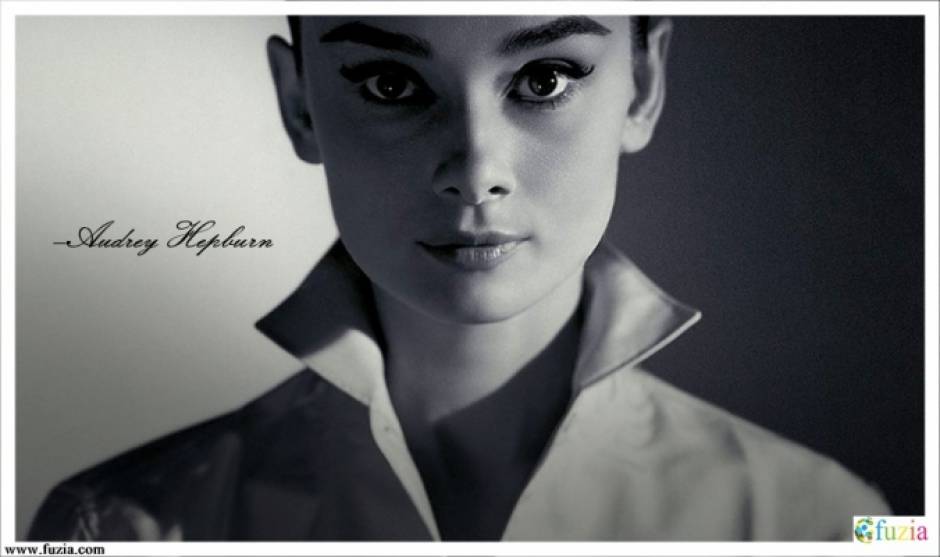 Audrey Hepburn voted greatest female screen legend of all time,
was born to an english father and dutch mother on may the 4th, 1929,
her parent's divorce in 1935 was very traumatic for six-year old Audrey, one reason for this was that her father was a Nazi Sympathiser,

from 1935 - 1938, Audrey went to boarding school in kent, in 1939 her mother moved the family to Arnthem in the netherlands, where she thought it would be safe from Nazi invasion,
However, in 1940, the Netherlands was overrun, and the country fell under Nazi occupation until liberation in 1945. During this time, Audrey went to school at the Arnhem conservatory where she also studied ballet and she considered taking it as a career.

Towards the end of the war, young Audrey saw her uncle and mother's cousin shot in the street by the Germans. She also recalls seeing a trainload of Jewish children being herded into cattle trucks for deportation.

she said : "I have memories. More than once I was at the station seeing trainloads of Jews being transported, seeing all these faces over the top of the wagon."

The harrowing experiences of war left a profound mark on Audrey; it was one reason for her later commitments to the UNICEF children's charity.
"I can testify to what UNICEF means to children, because I was among those who received food and medical relief right after World War II" she said.
however, despite the ongoing horrors of the occupation, Audrey passed her time through drawing and practising ballet,

After the war, Audrey went to London where she continued to practise ballet. She had great talent, but her height and malnutrition during the war meant that she was unable to become a really great ballerina, and so decided to seek work as an actor.

after several minor roles in films such as The Lavender Hill Mob, Audrey was chosen to play GIGI, a hit West End play. She was given an award by the theatre world for the best debut performance.

she got the chance to play in the film "Roman Holiday", where she killed her performance and with all respect to Gregory Peck, as Peck predicted, it was Audrey who would be given an Oscar for her performance, this film established her place in hollywood's elite and allowed her to play against the greatest actors in Hollywood,

After returning from Somalia in 1992, Audrey Hepburn developed cancer of the colon. The disease proved to be untreatable, and in January 1993 she died in Switzerland aged 63.

she was super talented, with natural beauty and the kindest heart ever !