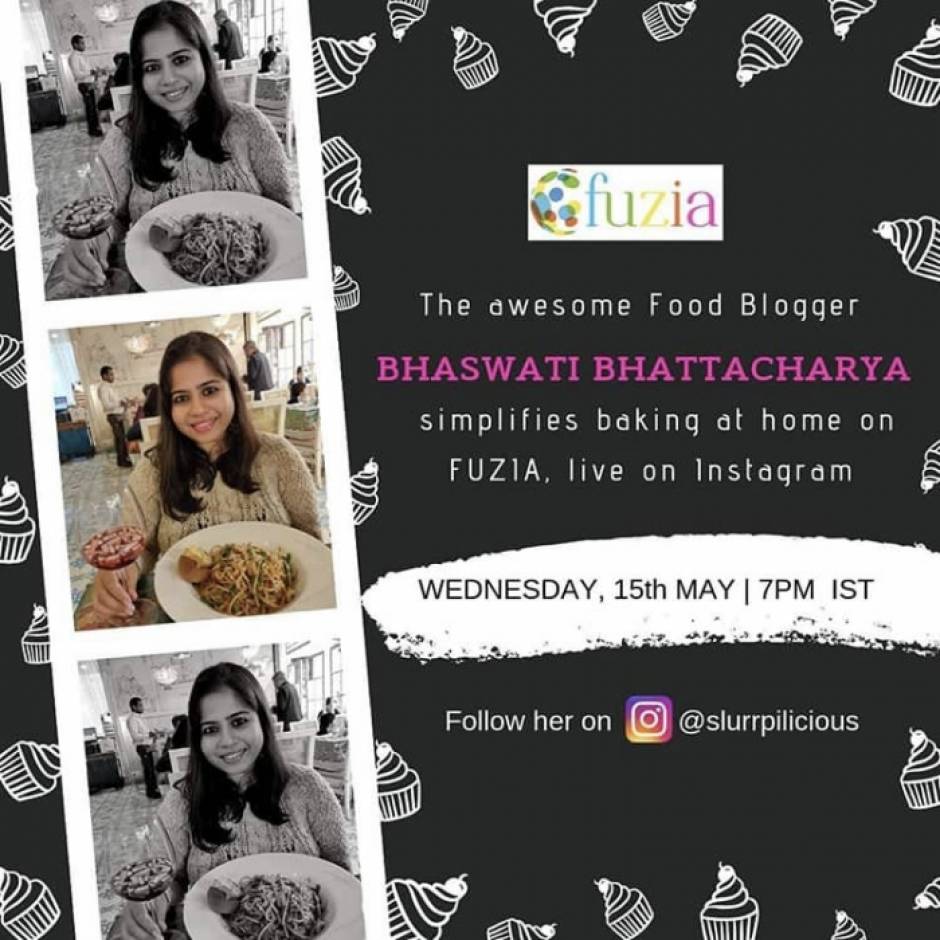 Why go for a bakery class when Fuzia arranges a live baking session for you with one of the awesome Food Blogger, Bhaswati Bhattacharya. .
.
.
Bhaswati has been featured in Food Talk India, Eclectic Northeast, and more magazines. She is also a Catering Partner with several cafes in Delhi. .
.
Check out her page @slurrpilicious on instagram to see the endless scrumptious delicacies and don't forget to attend the live session happening on Wednesday, 15th May @7 pm, on Instagram .