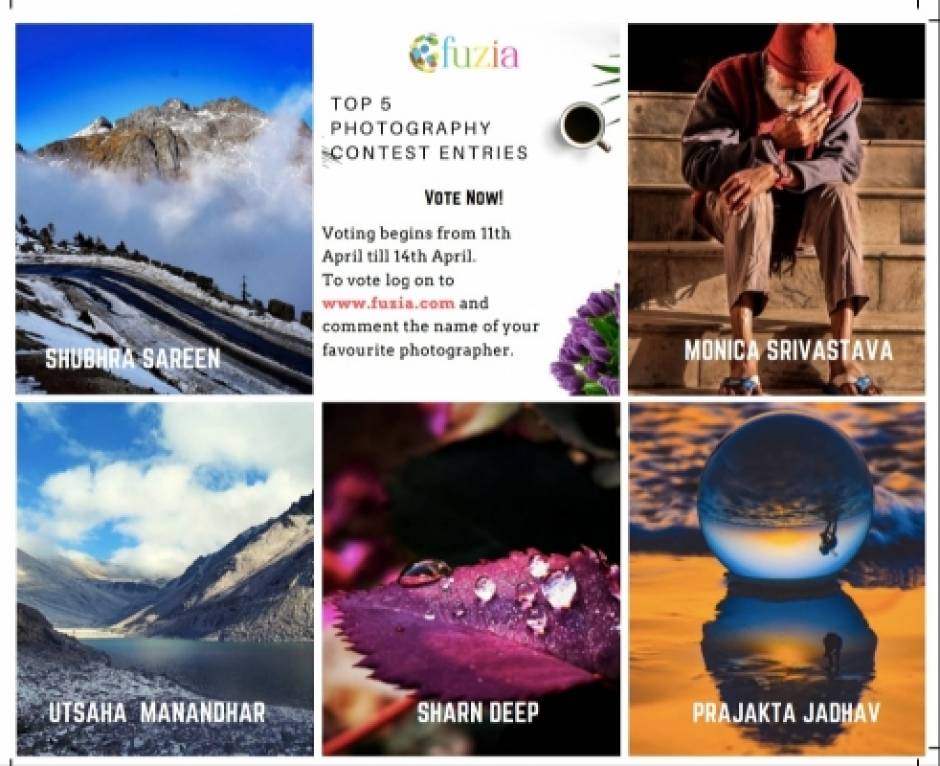 "A true photograph need not be explained, nor can it be contained in words"

Fuzia presents the top 5 entries of the Photography Contest and now its your chance to help choose the next winner of the contest by voting for your favourite entry via our website. To vote just log onto www.fuzia.com and comment the name of your favourite photographer. 
Note: The content published here is all original created by me.
"Start your own creative journey. Make a profile. Create posts, collages and share videos. Connect with Fuziaites, hangout at Lounge and do lots more."
Get Started