nstructions: 1. Sign up on www.fuzia.com/download the Fuzia App. 2. 'Add Post' and select 'campaign/contests' in category and 'The Female Talent Show' in the subcategory that appears. 3. Share your post/posts related to any talent/journey you wish to share.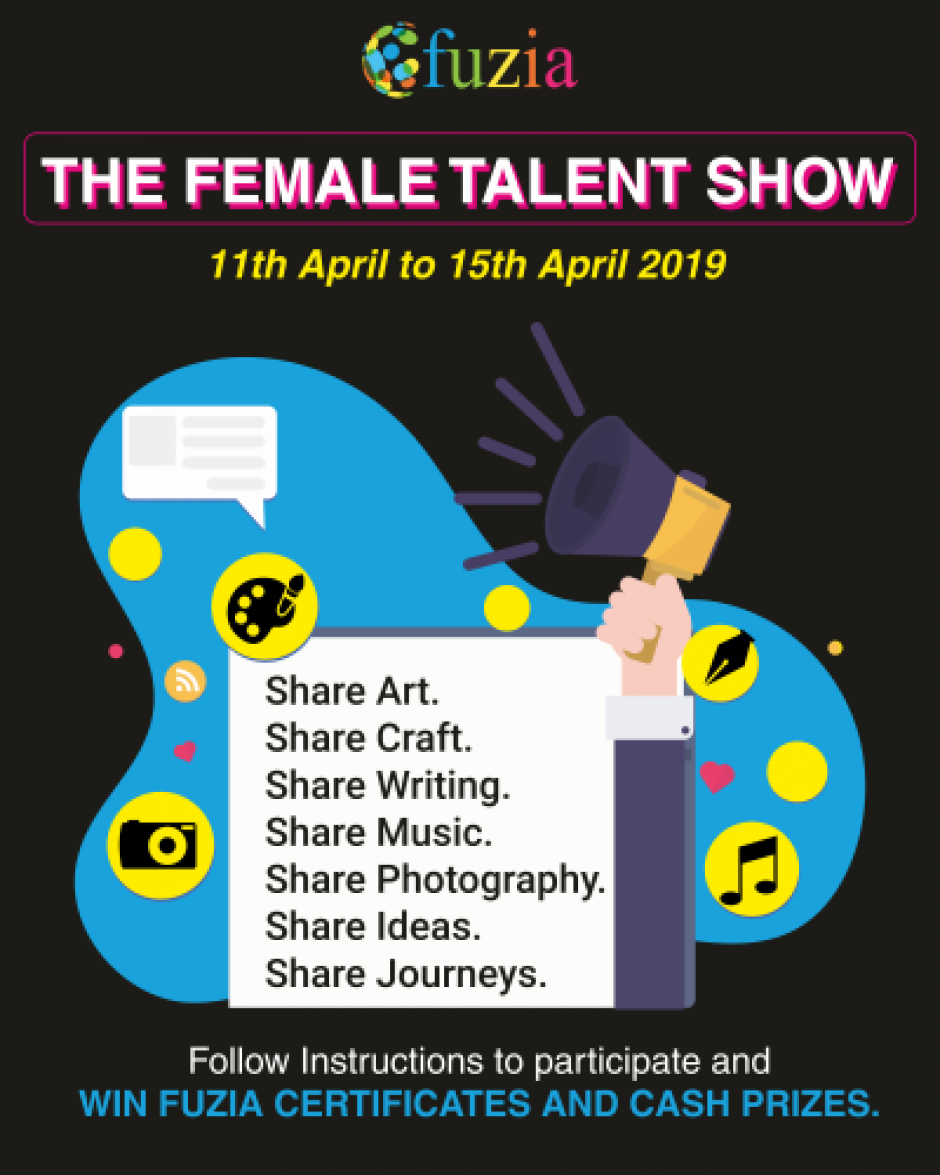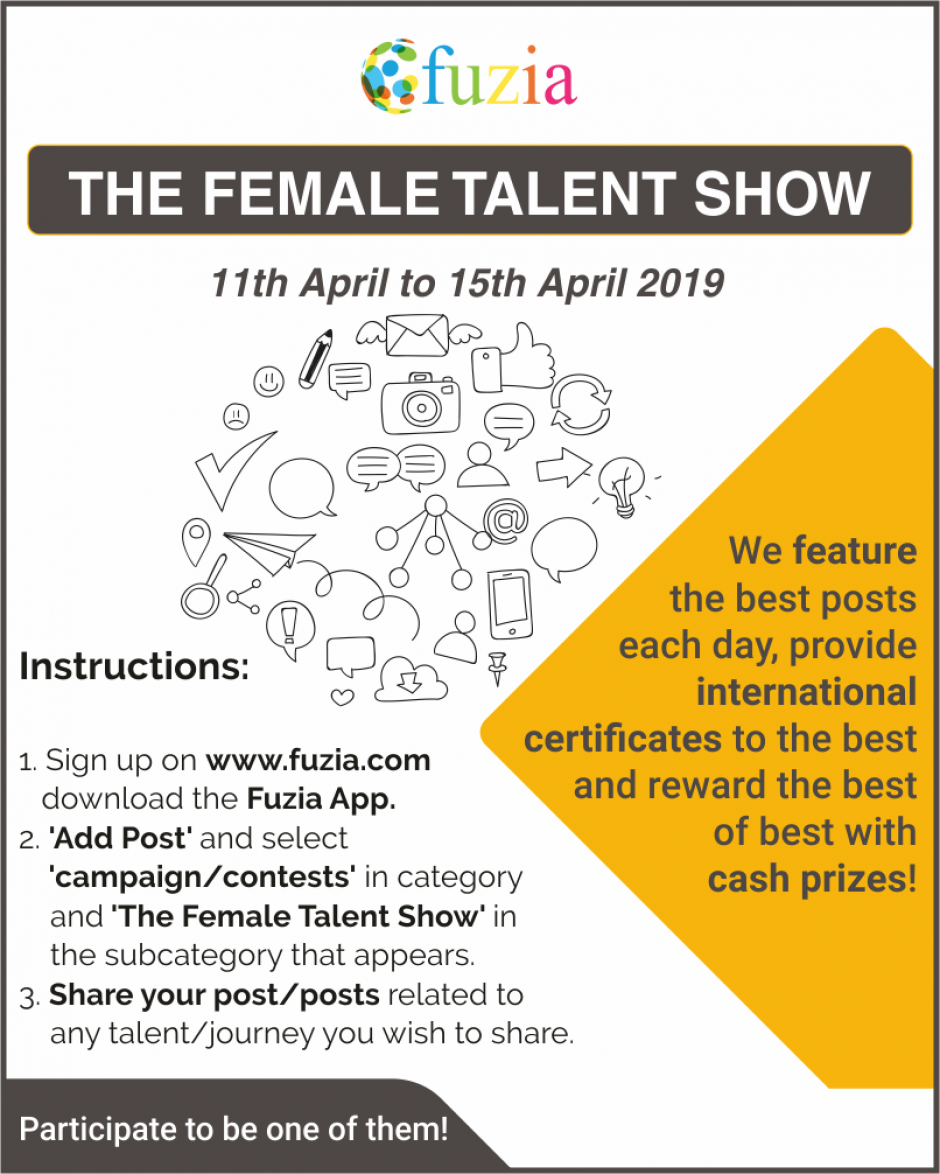 Note: The content published here is all original created by me.
"Start your own creative journey. Make a profile. Create posts, collages and share videos. Connect with Fuziaites, hangout at Lounge and do lots more."
Get Started