Have good things to tell us? Loving the Fuzia experience? Get in touch by commenting below!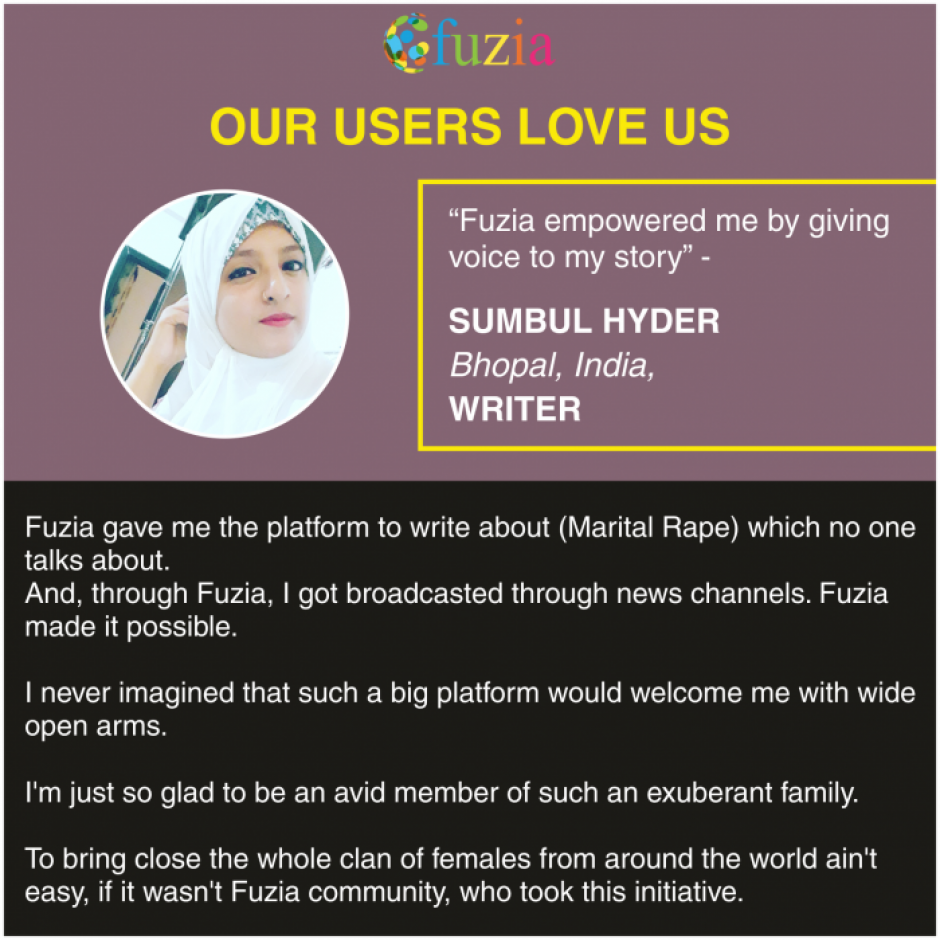 To bring all creative souls together is the sole idea of Fuzia.??
Thank you all for making this initiative this big
Note: The content published here is all original created by me.
"Start your own creative journey. Make a profile. Create posts, collages and share videos. Connect with Fuziaites, hangout at Lounge and do lots more."
Get Started