So all you budding poets and writers of Fuzia, gear up to perform at the upcoming event of Baatein and also learn more about poetry, creative writing and storytelling from known faces in this creative field.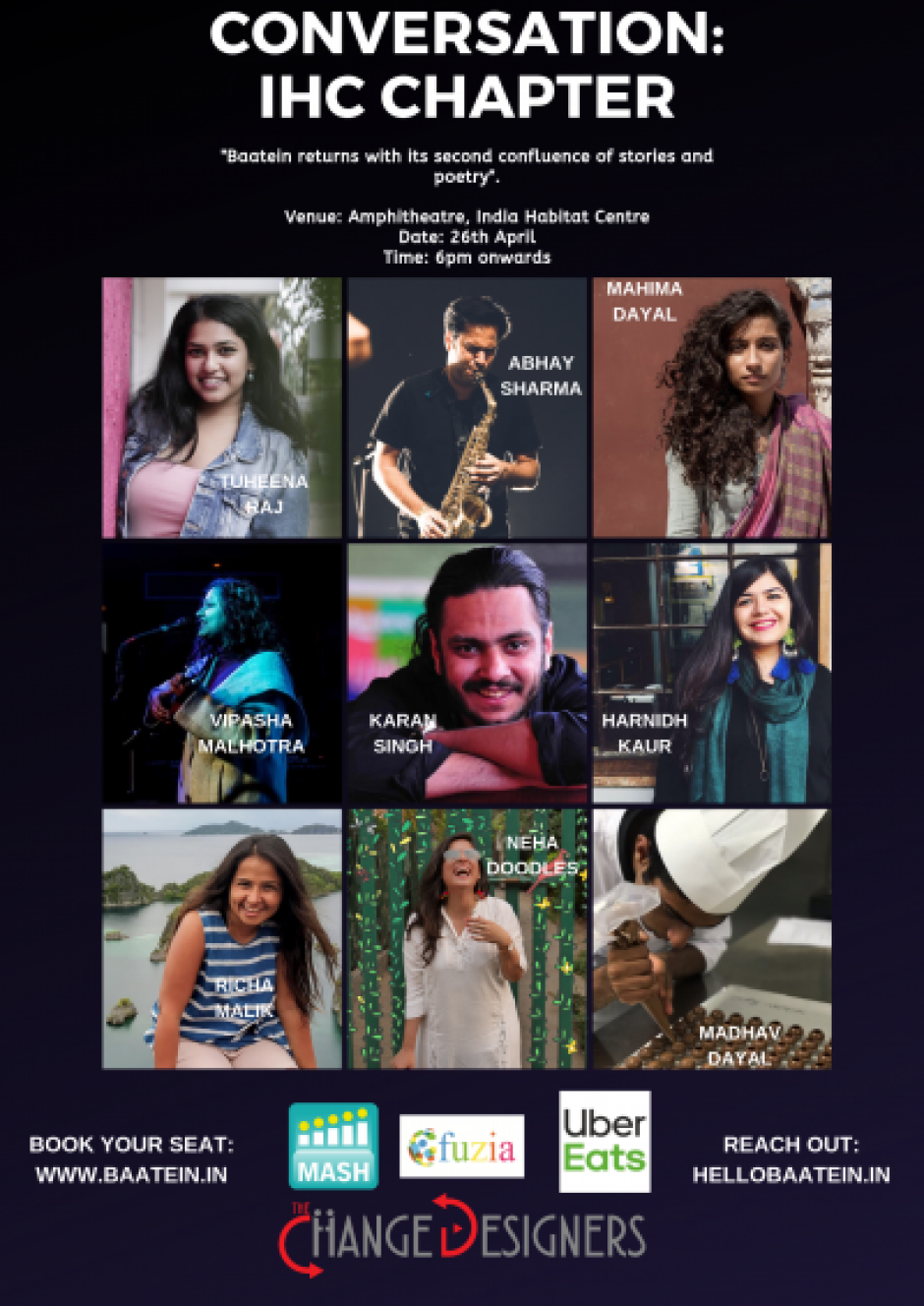 Baatein returns with its second confluence of the year, of storytelling and poetry. After the resounding success of the first edition, this chapter will be welcoming the likes of Harnidh Kaur, Neha Doodles, Karan Singh Magic, Mahima Dayal to name a few. It will also exhibit a workshop on storytelling by our co-hosts, The Change Designers. The event will have poets, storytellers, and musicians coming together to celebrate the love for words and verses.

When - April 26th, 6-9 pm
Where - Amphitheatre, India Habitat Centre, Lodhi Road
Cost - Rs. 500
To register, visit www.baatein.in/events/conversations-by-baatein-ihc-chapter (on the spot payment permissible).

The speakers are present in the poster below. The theme is Conversations that is a free and liberal space to interact with the audience.