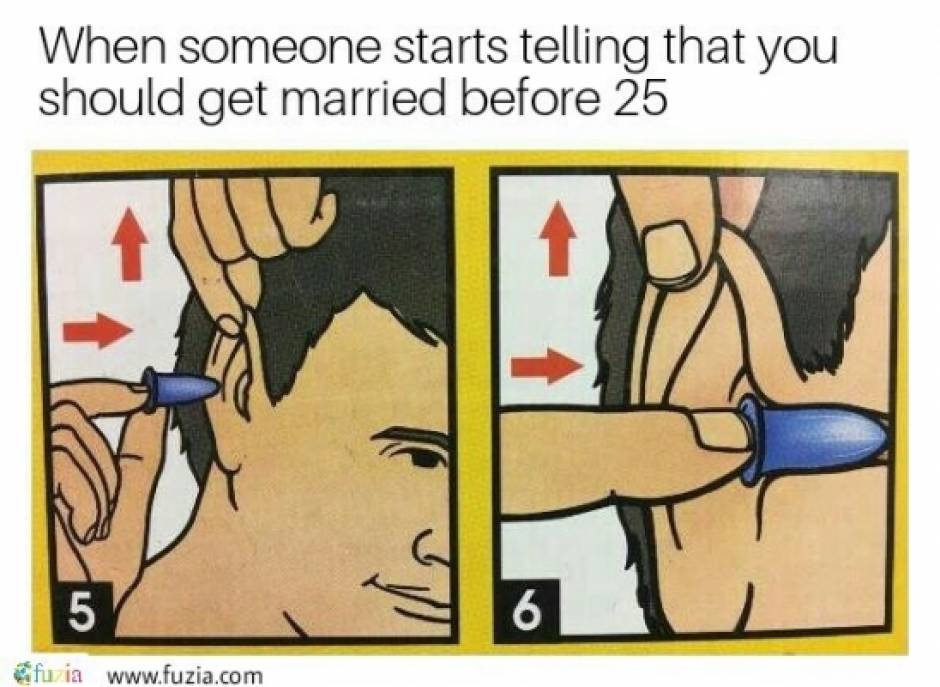 What's up with these numbers! Get married when you are ready.

Credits: Aditi Raj for www.fuzia.com 
Note: The content published here is all original created by me.
"Start your own creative journey. Make a profile. Create posts, collages and share videos. Connect with Fuziaites, hangout at Lounge and do lots more."
Get Started