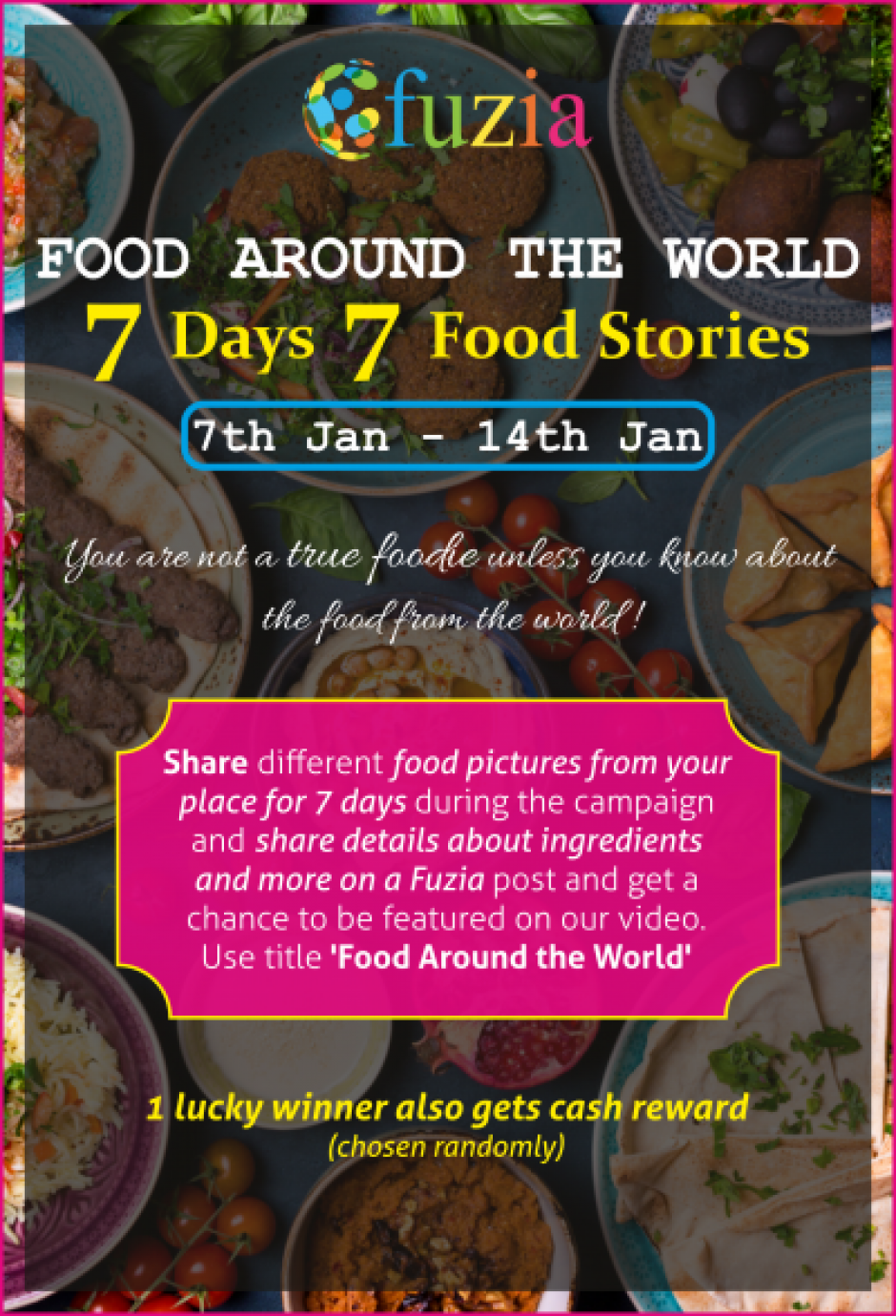 Share your love for food by sharing your favorite food pictures on Fuzia and we'd choose the best images and feature you in our Video on 'Food from Around the World'

One lucky winner who posts for all 7 days also gets cash reward.

#foodlover #foodporn #foodphotography #loveforfood #shareandwin
Note: The content published here is all original created by me.
"Start your own creative journey. Make a profile. Create posts, collages and share videos. Connect with Fuziaites, hangout at Lounge and do lots more."
Get Started