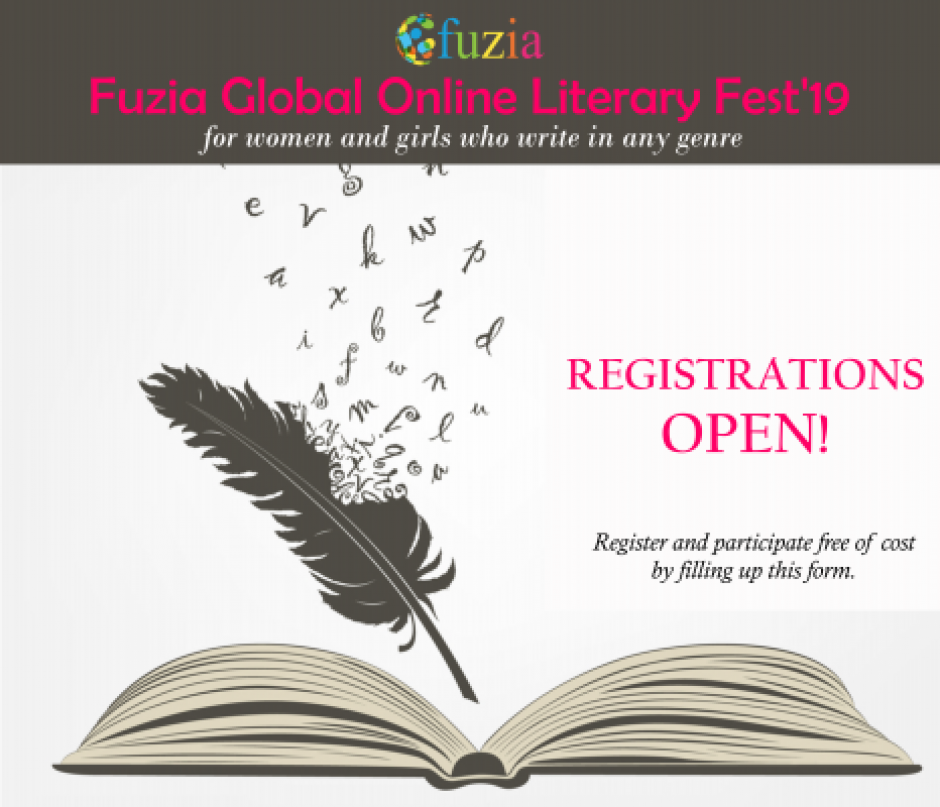 Fuzia Global Online Literary Fest'19
for women and girls who write in any genre
4th January to 10th January 2019

Is Live now! 

If you haven't registered, here's your chance to participate fill up this form to know more!
docs.google.com/forms/d/1P5px86dTsNAo26ck6vccr6MJ0ODOeNHjfkoJNMqcMoQ/edit?ts=5c2c5578
Note: The content published here is all original created by me.
"Start your own creative journey. Make a profile. Create posts, collages and share videos. Connect with Fuziaites, hangout at Lounge and do lots more."
Get Started