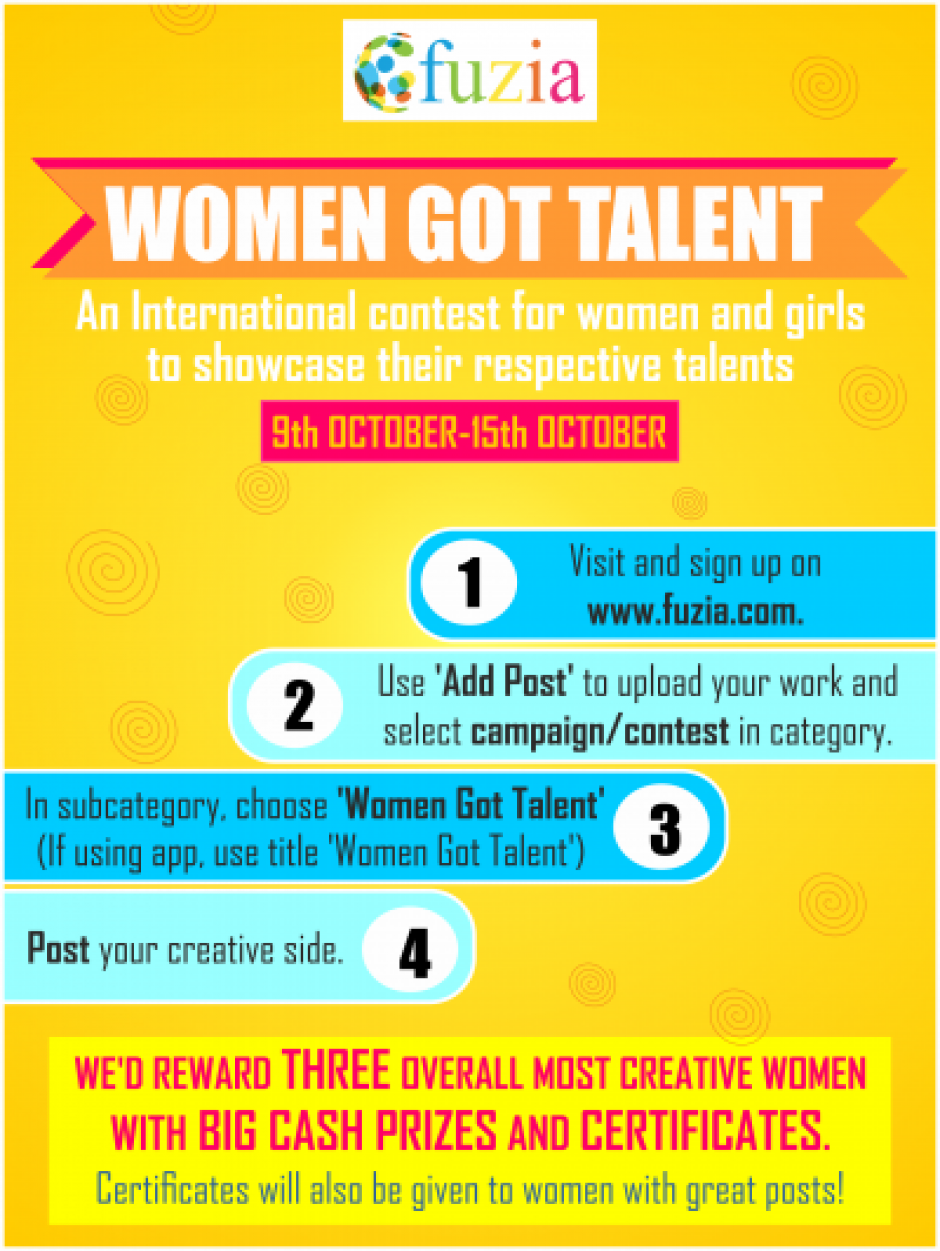 If you feel you have any talent worth showing to the world, come share with us and the 3 most unique women with unique or exceptional talent win cash prizes and certificates.]
Open for:
Writing
Art
Photography
Videography
Music
Memes
Craft
cooking
designing
Note: The content published here is all original created by me.
"Start your own creative journey. Make a profile. Create posts, collages and share videos. Connect with Fuziaites, hangout at Lounge and do lots more."
Get Started