This women's day, share your story with us and inspire millions of other women.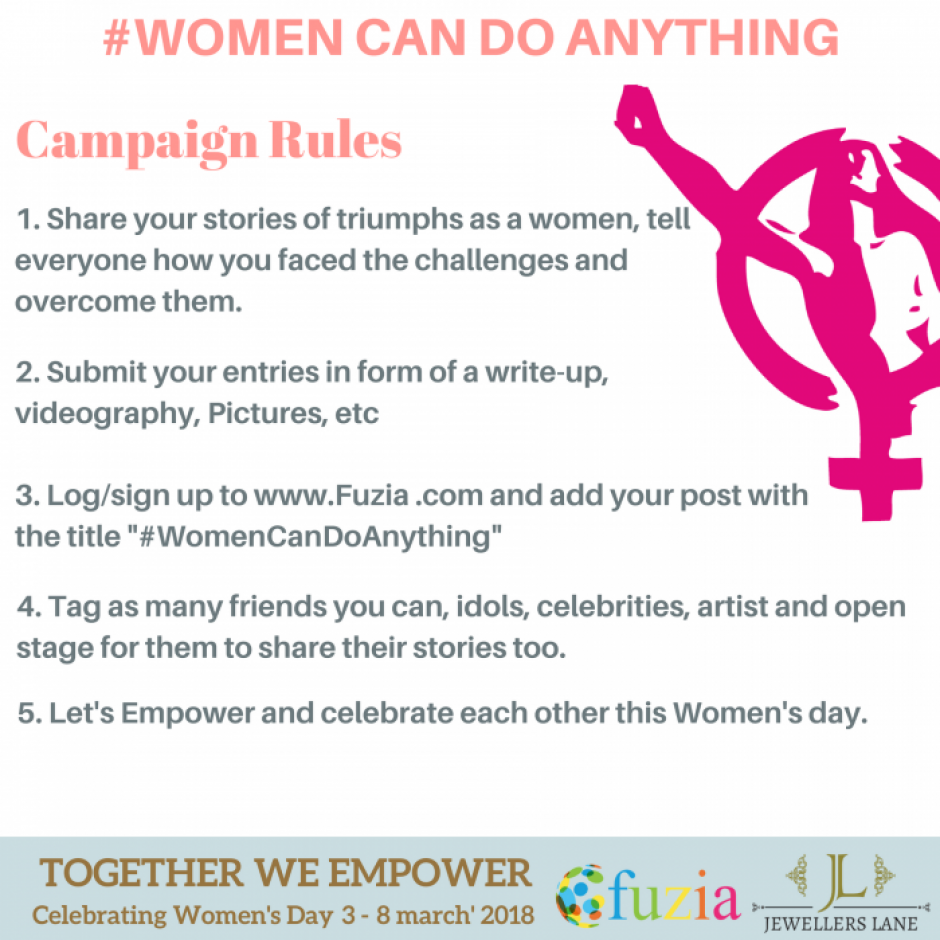 Share your experiences, thoughts, artworks, suggestions or anything you want that can help women learn and get inspired. Share the story of how you overcame the hurdles in your path, join us in a collaborative effort with JewellersLane (
www.jewellerslane.com)
and show the world that #WomenCanDoAnything!
Note: Some/all of the content in this post is taken from Jewellerslane.com.
"Start your own creative journey. Make a profile. Create posts, collages and share videos. Connect with Fuziaites, hangout at Lounge and do lots more."
Get Started