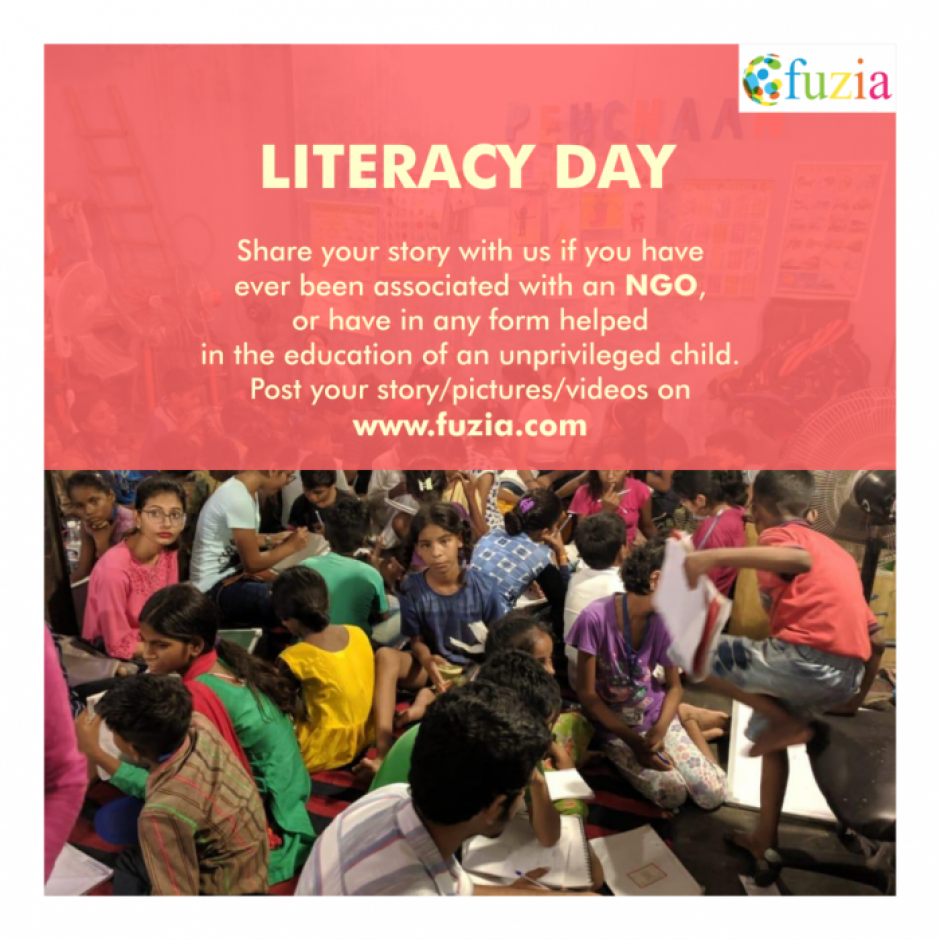 Instructions: 
1. Share with us your story if you have ever been associated with an NGO, or have in any way helped in the education of an underprivileged child.
2. Post your entries on our website
www.fuzia.com
with the title "literacy day with fuzia"
3. The best stories will win international certificates.