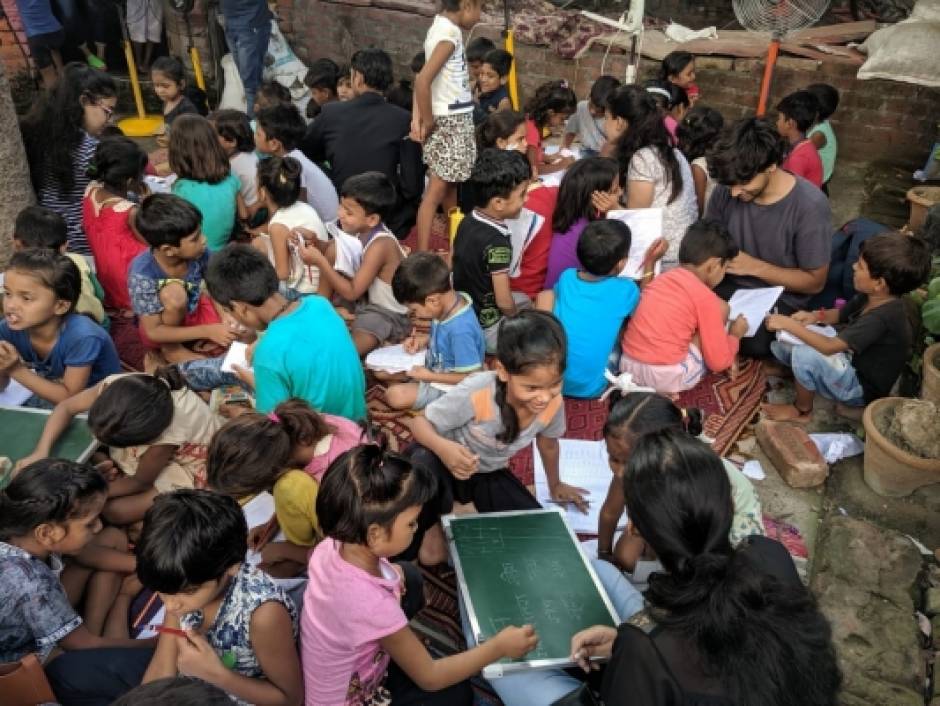 Fuzia is glad to share it's experience in support with pehchan street school NGO where we met these beautiful young minds with whom we celebrated the WORLD LITERACY DAY!
Pehchaan the street school is an effort put forward by a group of people working together to promote & provide FREE EDUCATION to underprivileged children residing on streets & slum areas.
It started  in 2015 with just 5 volunteers & 10 children, Pehchaan The Street School now has more than 100 active volunteers.
Pehchan is currently working at Indraprastha Metro Station, Kirti Nagar Metro Station, Satguru Ram Singh Marg Metro Station, GTB Nagar & Laxmi Nagar in Delhi, Noida & Dehradun.
Few of our team members visited pehchaan and contributed their bit by distributing stationery and sweets.
Its the small steps by each and everyone of us that can make a better world!
Are you with us?