Take the sunrise/sunset challenge on Fuzia by clicking a beautiful picture of either sunrise or sunset using any equipment (phone/cameras) or share a picture originally clicked by you before.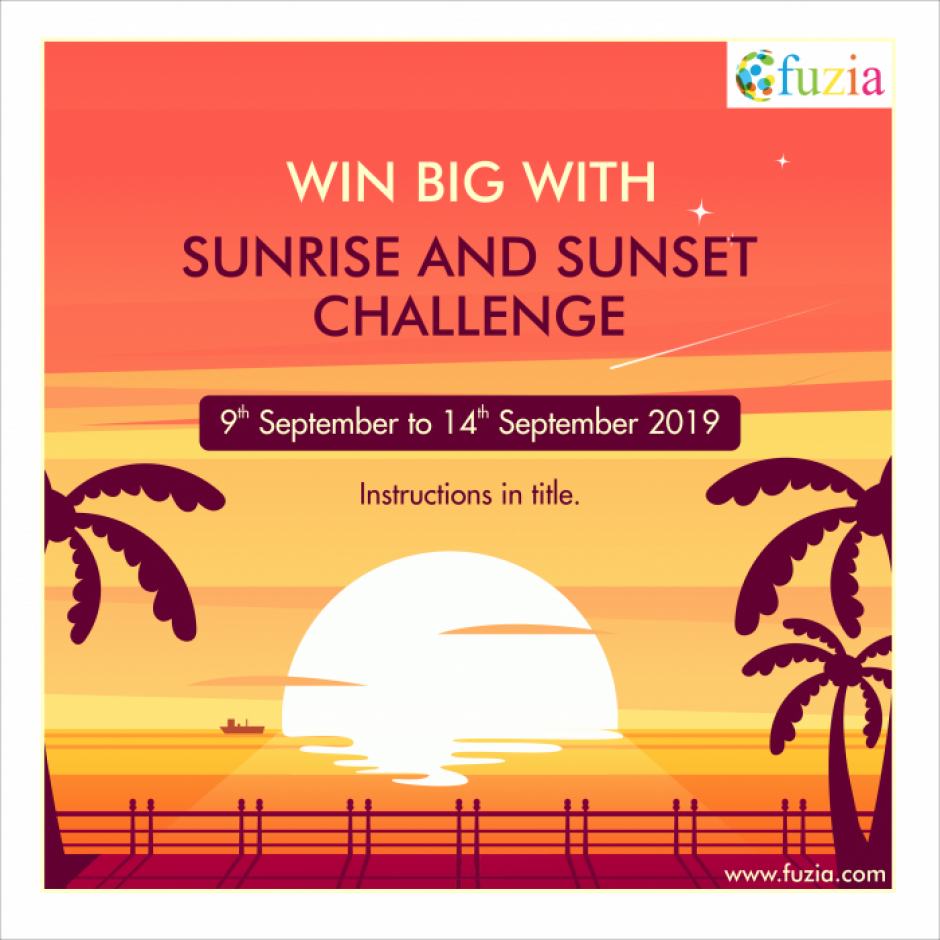 Upload the picture on fuzia using 'Add Post'
Select category as 'Campaign/contests' and subcategory as 'Sunrise and Sunset Challenge'
Share the post on your Social Media Timeline and tag 1 or more female friend/s to take the challenge and post her entry too! Also tag @fuziaworld in your post.
The best entry wins a BIG cash prize. If you bring your friend onboard and she wins, you win a prize too :)