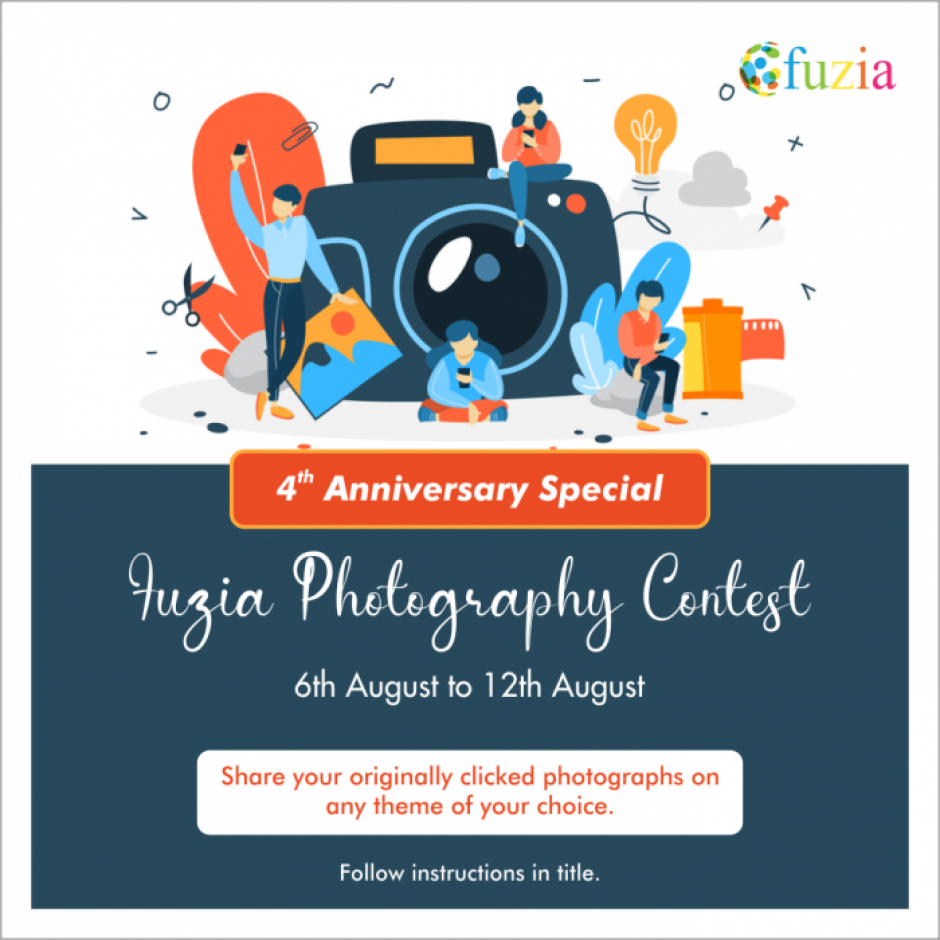 Instructions to follow:
1. You may use any source to click original pictures on any theme or use original pictures clicked in the past.
2. Upload as many posts as you want only on the Fuzia Website or using the Fuzia App.
3. Select category as 'Campaign/contests' and subcategory as 'Photography Contest'
4. Use any title of your choice that suits the clicked picture.
Rewards:
1. 4X cash rewards to top three winning entries.
2. Best 25 clicks get featured in our album and get 'International Certificates of Creativity'
3. Participants grab work opportunities as freelance photographers.