It's your chance to take your art skills to the next level.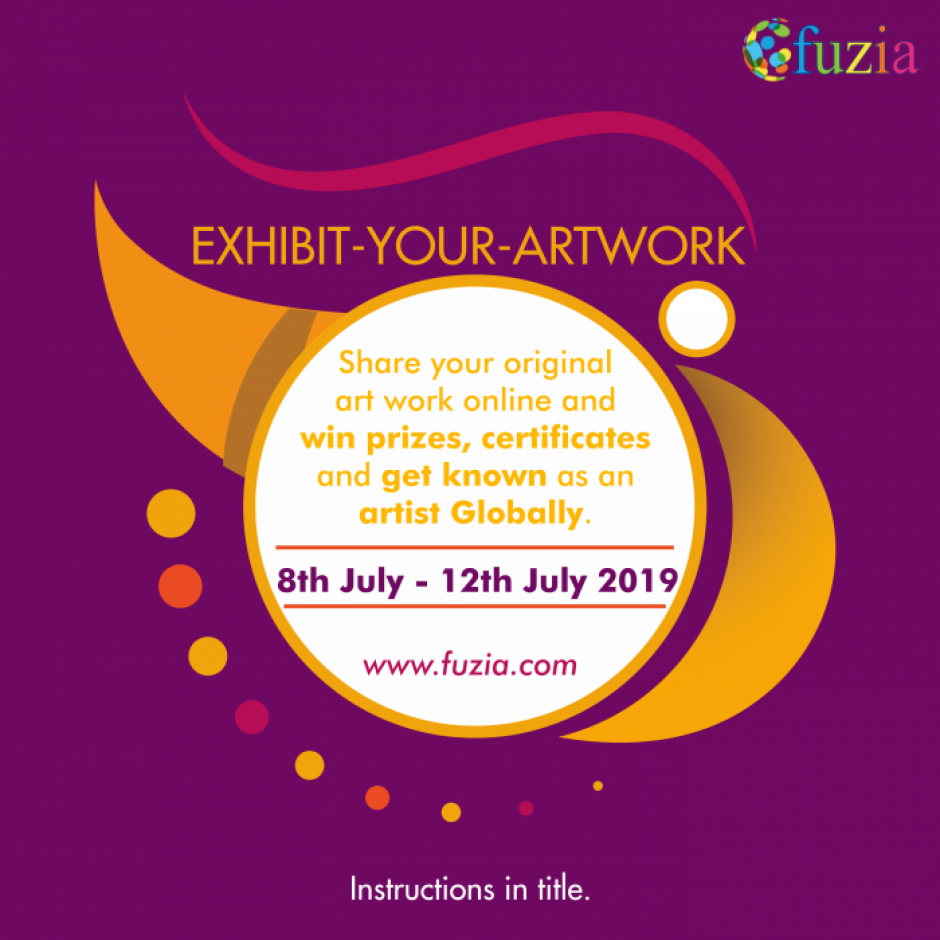 It's time to exhibit your art and take it to a Global Level. Share your art work online on
www.fuzia.com
or download the Fuzia app.
Add clear image/images of your art work as posts on Fuzia.
Select category as 'campaign/contests' and subcategory as 'Exhibit-your-Artwork'
The best entries make it to our featured posts and reach Millions on audience worldwide.
The 3 best work of Art get cash rewards.
All the participants with original entries get international participation certificates.